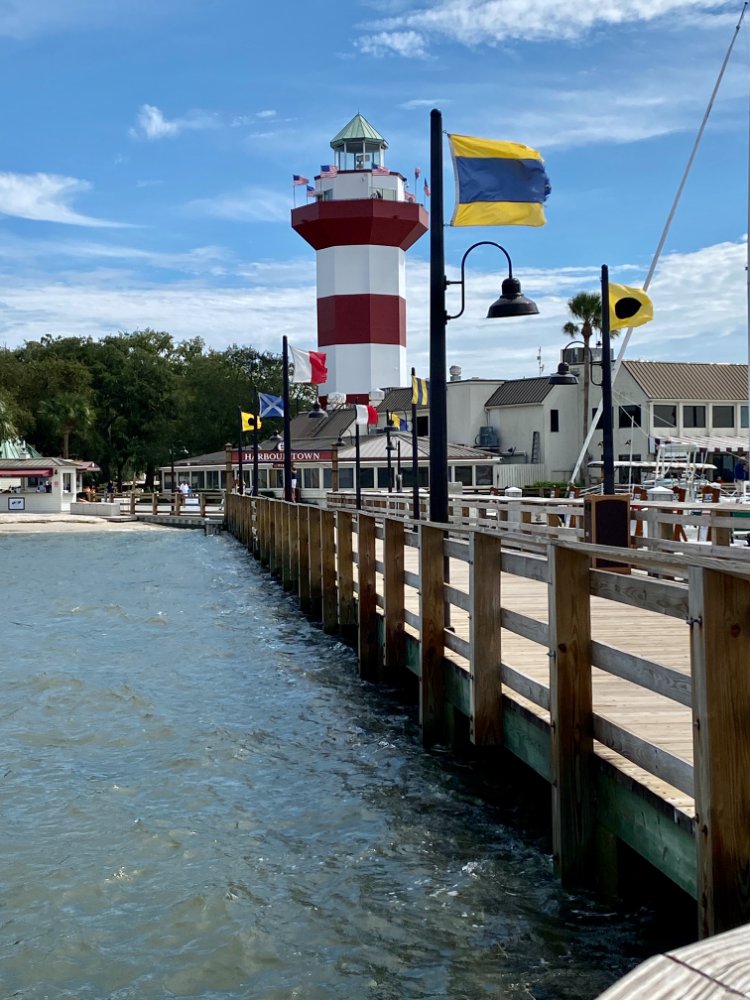 Why Sea Pines on Hilton Head Island Should Be Your Dream Home Destination: Live the Island Life!
Imagine waking up every morning to the soothing sound of crashing waves and the gentle rustle of palm trees. Picture yourself strolling along pristine sandy beaches, breathing in the salty ocean air, and feeling the warm sun on your skin. Welcome to Sea Pines on Hilton Head Island, where dreams become reality and the island life is yours to savor. Nestled along the stunning coastline of South Carolina, Sea Pines is a true paradise that offers a unique blend of natural beauty, luxurious amenities, and a vibrant community. Whether you are seeking a permanent residence or a vacation home, Sea Pines has everything you need to create lasting memories and experience the ultimate coastal lifestyle. From world-class golf courses and tennis facilities to breathtaking nature trails and picturesque marinas, this enchanting community has it all. Join us as we explore the reasons why Sea Pines should be your dream home and discover the joys of living in paradise.
The Appeal of Island Living
There's something undeniably magical about living on an island. The sense of tranquility, the slower pace of life, and the breathtaking natural surroundings are all part of the allure. Sea Pines on Hilton Head Island encapsulates all of these qualities and more, making it the ideal location for those seeking the ultimate island lifestyle. Step outside your front door and feel the sand between your toes as you take a leisurely stroll along the beach. The island life offers a sense of freedom and relaxation that is hard to find elsewhere. Whether you're a retiree looking for a peaceful place to enjoy your golden years or a family in search of a safe and secure community to raise your children, Sea Pines has something for everyone. Living on an island also means being surrounded by natural beauty. Sea Pines boasts pristine beaches, lush greenery, and a wide variety of wildlife. Spend your days exploring the nature trails, kayaking through the marshes, or simply lounging by the pool with a good book.
Why Sea Pines is the Perfect Location for Your Dream Home
Location is everything when it comes to choosing your dream home, and Sea Pines ticks all the boxes. Situated on the southernmost tip of Hilton Head Island, Sea Pines offers a unique blend of seclusion and convenience. While the community feels tucked away from the hustle and bustle of the outside world, it is still within easy reach of all the amenities you could ever need. Just a short drive away, you'll find a wide variety of shopping, dining, and entertainment options. Whether you're in the mood for a casual beachfront meal or a gourmet dining experience, Hilton Head Island has it all. In addition to its proximity to amenities, Sea Pines is also known for its world-class golf courses. Home to the famous Harbour Town Golf Links, which hosts the RBC Heritage PGA Tour event, golf enthusiasts will be in paradise. The meticulously designed courses offer a challenge for players of all skill levels, while the stunning views of the island's natural beauty make every round a memorable experience. If tennis is more your speed, Sea Pines also boasts top-notch tennis facilities, with both clay and hard courts available. Whether you're a seasoned pro or a beginner looking to learn, there are plenty of opportunities to get involved in the vibrant tennis community.
The Amenities and Attractions of Sea Pines
Sea Pines offers an impressive array of amenities and attractions that make it an unparalleled destination. The community is home to several marinas, where you can dock your boat or charter a fishing excursion. Spend your days out on the water, exploring the nearby islands, and soaking in the sunshine. For those who prefer to stay on land, Sea Pines has a network of nature trails that wind through the lush vegetation, providing an opportunity to spot wildlife and immerse yourself in nature. The Sea Pines Forest Preserve is a particularly popular spot, with its beautiful lakes, wetlands, and ancient oak trees. Take a leisurely bike ride along the trails, or pack a picnic and enjoy a peaceful afternoon surrounded by the beauty of the Lowcountry. For those who enjoy a vibrant social scene, Sea Pines has a thriving community that offers a wide range of activities and events. From art festivals and farmers' markets to live music performances and holiday celebrations, there is always something happening in Sea Pines. The community actively encourages residents to get involved and make connections, whether through joining clubs and organizations or participating in community service projects. Living in Sea Pines means being part of a close-knit community that looks out for one another and creates a sense of belonging.
The Real Estate Market in Sea Pines
With its unparalleled natural beauty and luxurious amenities, it's no wonder that Sea Pines is a highly sought-after location for real estate. The community offers a wide range of options, from charming villas and townhomes to spacious single-family homes and grand estates. The real estate market in Sea Pines is stable and continues to attract buyers from around the world. The demand for property in this exclusive community is consistently high, making it a sound investment option. Whether you're purchasing a home for personal use or as an investment property, Sea Pines offers excellent potential for long-term growth and appreciation.
Tips for Buying a Home in Sea Pines
When buying a home in Sea Pines, it's important to do your research and work with a knowledgeable real estate agent who specializes in Hilton Head homes. They will have a deep understanding of the market and can help you find the perfect property to suit your needs. It's also important to consider your budget and prioritize your must-haves. Determine what features are most important to you, such as proximity to the beach, access to amenities, or a specific architectural style. Be sure to visit the community and explore the different neighborhoods to get a feel for the area and envision yourself living there. Finally, be patient and don't rush the process. Finding your dream home takes time, but the end result will be well worth the effort.
Testimonials from Residents of Sea Pines
Donna, a retired resident of Sea Pines, shares her experience: "Moving to Sea Pines was the best decision I ever made. I wake up every morning feeling like I'm on vacation. The community is so welcoming, and there's always something fun happening. I love spending my days playing golf and tennis, and the beach is just a short walk away. It truly is a paradise." John and Sarah, a young couple who recently purchased a home in Sea Pines, say: "We fell in love with Sea Pines the moment we set foot on the island. The natural beauty is breathtaking, and the sense of community is unlike anything we've ever experienced. We love exploring the nature trails and spending lazy afternoons at the beach. It's the perfect place to raise our family."
The Benefits of Investing in a Home in Sea Pines
Investing in a home in Sea Pines offers a multitude of benefits. Not only do you have the opportunity to live in a stunning location with luxurious amenities, but you also have the potential for long-term financial gain. The real estate market in Sea Pines is stable and consistently in demand, making it a sound investment choice. Additionally, the community offers a range of rental options, allowing you to generate income from your property when you're not using it. Whether you're looking for a second home, a vacation rental, or a retirement property, Sea Pines offers excellent potential for a strong return on investment.
Make Your Dream Home a Reality in Sea Pines on Hilton Head Island
Sea Pines on Hilton Head Island truly is a slice of paradise. With its stunning natural beauty, luxurious amenities, and vibrant community, it offers the perfect blend of relaxation and adventure. Whether you're a golf enthusiast, a nature lover, or simply seeking a life of tranquility, Sea Pines has it all. The real estate market in Sea Pines is thriving, making it an excellent time to invest in your dream home. So why wait? Make your dream home a reality and start living the island life in Sea Pines on Hilton Head Island.
Sorry we are experiencing system issues. Please try again.